Looking glass
Research phase
Looking glass will be a strong visual experience with lights reflected in moving and exploring bodies, influenced by a space filled with disco balls. The mirrors refer to how we see ourselves through the eyes of others. What is a mirror? How do we use mirrors? Many people seek their own reflection, others shy away from it. George Mead's Social Mirror Theory talks about how we reflect and judge the value of ourselves based on feedback from other people. We mimic, copy, reflect and adjust our behaviour accordingly. These reflections follow us in all stages and ages of life.
2022
Under Overflaten

Under Overflaten is a children dance performance with space for own imagination through the mysterious and hidden world under the tarpaulin. The landscape is transformed through various shapes and sounds, from nature with various animals and beings, to fire, sea, waves and mountains. Everything has a connection where all actions have consequences and reactions.


2022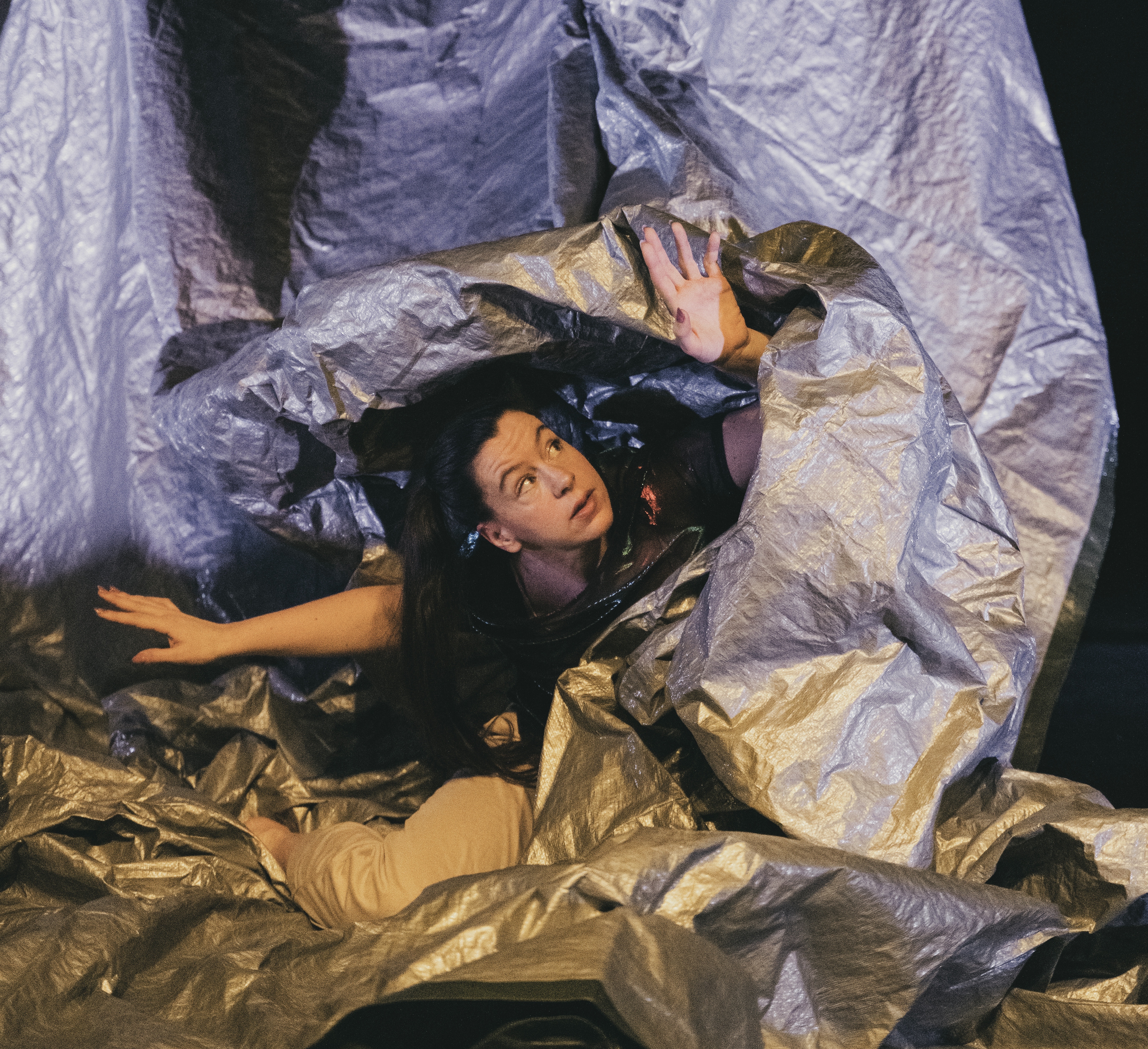 Detours
/ˈdiːtʊə/ a long or roundabout route that is taken to avoid something or to visit somewhere along the way."
A research duet about choices we make and the paths we take.
A Story. II
Sometimes things happen that change life as you know it, in a smaller or bigger way. How do you cope with this new reality when you have questions that may not be answered and choices that are difficult to make?
2021